WhatsApp has introduced a new feature that allows users to edit sent messages. Previously lacking this capability compared to some competitors, WhatsApp now enables users to edit messages within the first 15 minutes after sending them.
To make edits, users need to long-press the message they want to change and select the Edit option from the menu.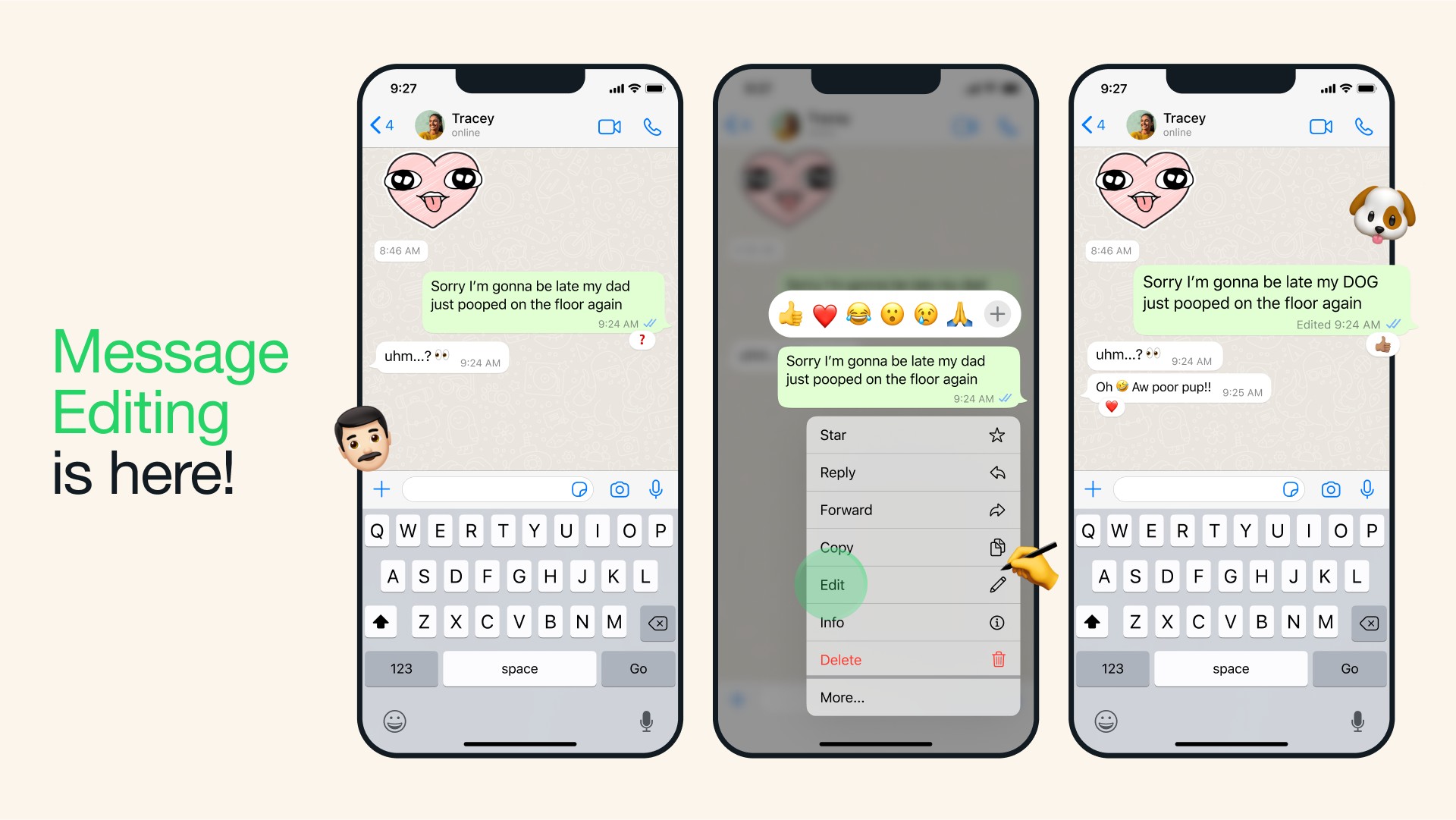 When a message has been edited, it will be marked with the label "Edited" for others to see, ensuring transparency and preventing stealthy alterations. However, the edit history of a message will not be visible.
It is important to note that these editing capabilities maintain the end-to-end encryption for user privacy. The feature is being progressively rolled out to WhatsApp users worldwide, with the full rollout expected to be completed in the upcoming weeks.