Ahead of Apple's highly anticipated Worldwide Developers Conference (WWDC) in 2023, the tech giant has released updated statistics regarding the adoption of iOS 16, the latest iteration of its operating system for iPhones.
The figures indicate a positive outlook for iOS 16, with approximately 81% of all iPhones currently running this version. This marks a notable increase from the 72% adoption rate reported earlier in the year.
The latest statistics were shared on Apple's developer site on Thursday, offering insight into the operating system's popularity across all active iPhones, regardless of model. According to the data, 81% of iPhones are running iOS 16, 13% are on iOS 15, and the remaining 6% operate on unspecified earlier versions.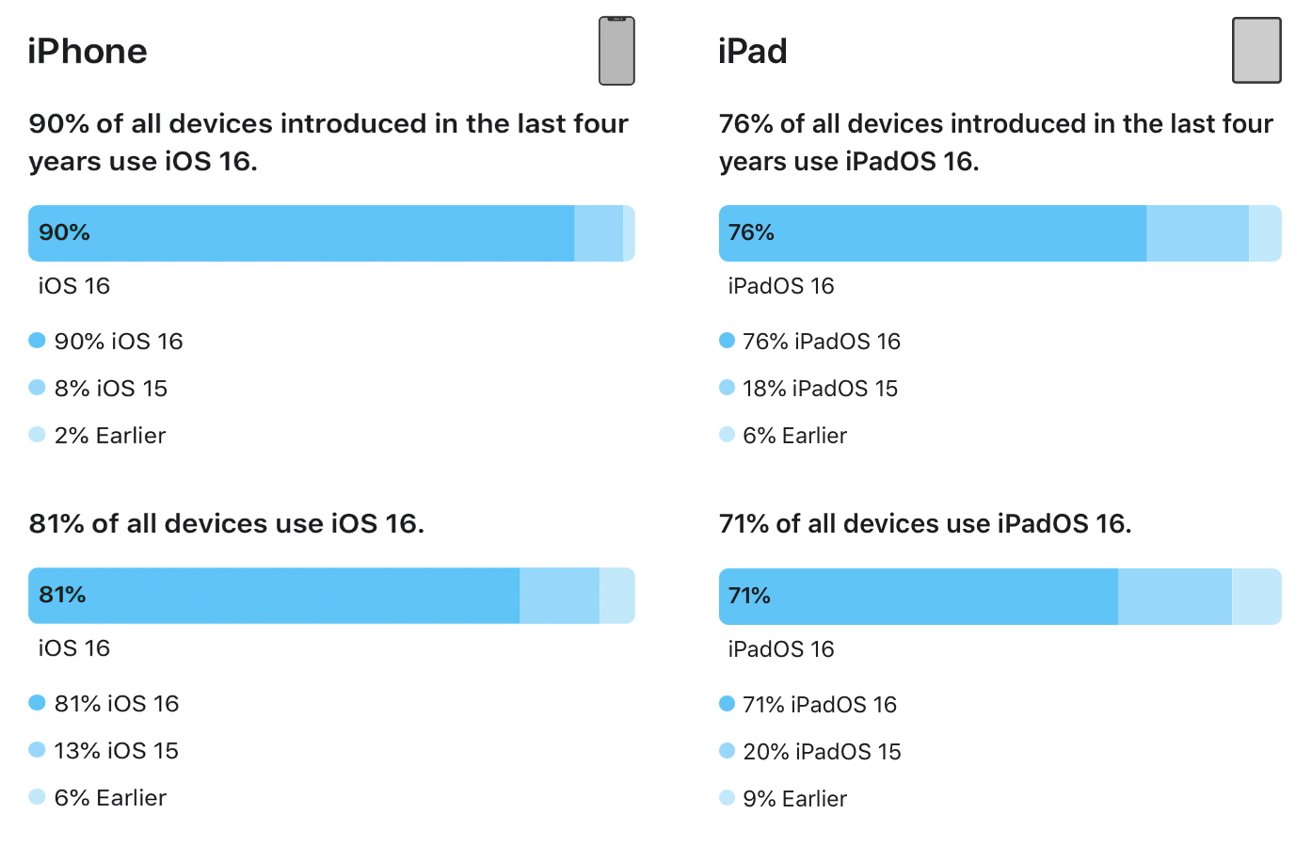 A closer look at iPhones introduced within the past four years reveals an even higher adoption rate for iOS 16. As of June 1, 90% of these newer devices have upgraded to iOS 16, while 8% are still running iOS 15, and 2% continue to operate on an earlier version of the operating system.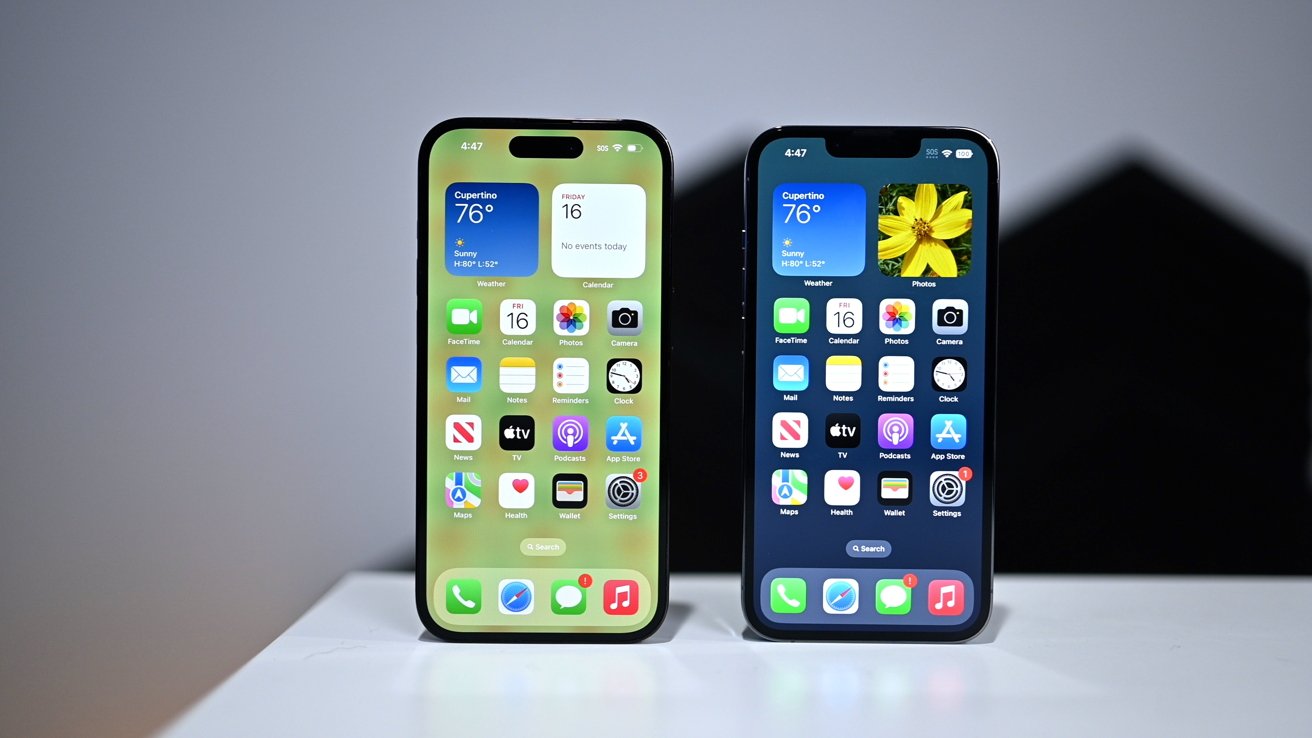 Apple initially released iOS 16 in September 2022, making it the most recent version for iPhones. In comparison, Android users have been adopting the equivalent latest Android version, Android 12, which was launched in October 2022. According to Android Central, Android 12 adoption rates have doubled between January and April 2023, reaching 12.1%.
It's worth noting that Apple typically experiences higher adoption rates for its latest iOS version compared to Google's adoption of the newest Android version. The success of iOS 16's adoption is particularly significant considering the underwhelming performance of its predecessor, iOS 15.
Shifting focus to iPads, Apple has also seen a significant increase in the adoption of iPadOS 16, the operating system tailored for its tablet devices. The latest data reveals that 71% of all active iPads are currently operating on iPadOS 16, marking a substantial rise from the 50% adoption rate reported in February.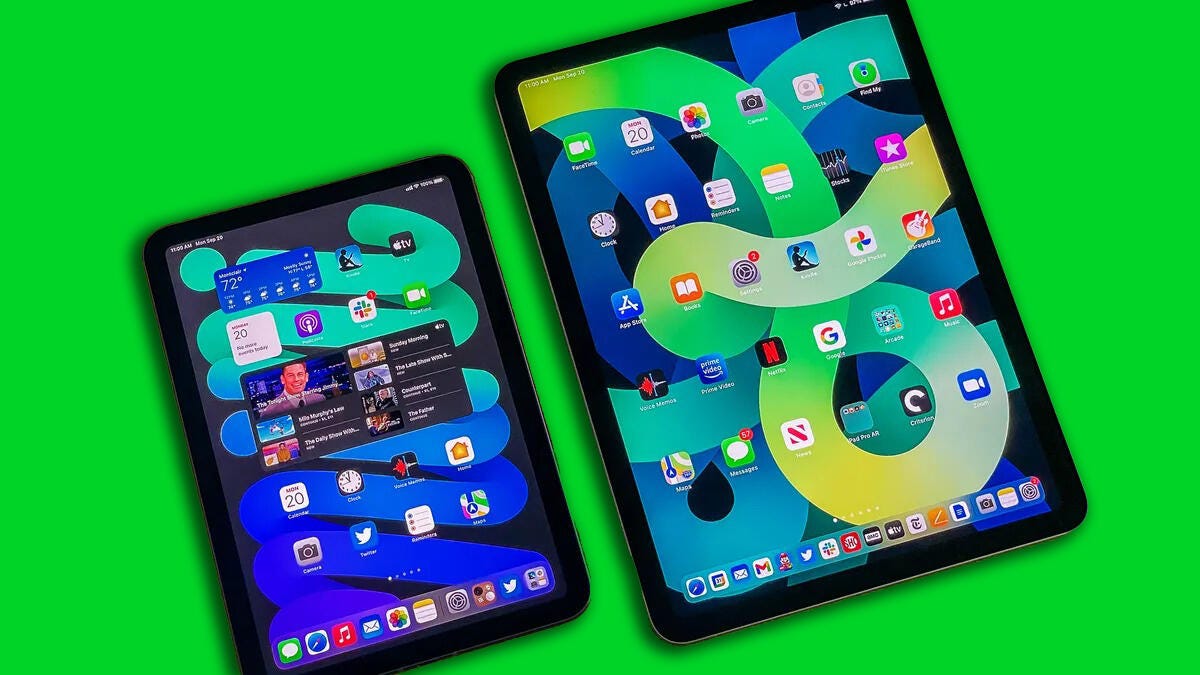 When considering iPads released within the last four years, the adoption rate for iPadOS 16 is even higher, reaching 76%. In comparison, 18% of these iPads are still running iPadOS 15, while 6% continue to use an earlier version of the operating system.
The relatively lower adoption rate of iPadOS 16 in early 2023 could be attributed to issues with Stage Manager, a feature that was initially released with some bugs. However, Apple has since addressed and improved this feature, leading to an increase in adoption rates.
These adoption rate updates highlight Apple's success in encouraging users to update their devices to the latest operating systems. In February, Apple first shared adoption rates for iOS, reporting that around 81% of iPhones released within the past four years were running some iteration of iOS 16, while approximately 15% were still operating on iOS 15. Additionally, about 4% of users were running older iOS versions that were not explicitly identified.
As Apple prepares for WWDC 2023, where it is expected to announce the next version, iOS 17, the high adoption rates of iOS 16 and iPadOS 16 demonstrate the company's ability to engage users and drive updates across its device ecosystem. The release of iOS 17 will undoubtedly generate excitement and anticipation among Apple users worldwide as they eagerly await the new features and improvements it will bring.