Vodacom Tanzania introduced eSIM cards on September 1, offering an eco-friendly alternative to physical SIM cards.
These eSIMs function similarly to physical ones and allow users to have multiple mobile numbers on a single device, making it easier to switch carriers without physically changing SIM cards.
The company aims to stay aligned with global technological advancements and meet evolving customer needs with this introduction.
To check smartphone compatibility, customers can dial *#06# and look for the EID identifier. Additionally, eSIMs are especially beneficial for travelers and businesspeople, as they eliminate the hassle of losing physical cards when switching carriers abroad and are easy to register.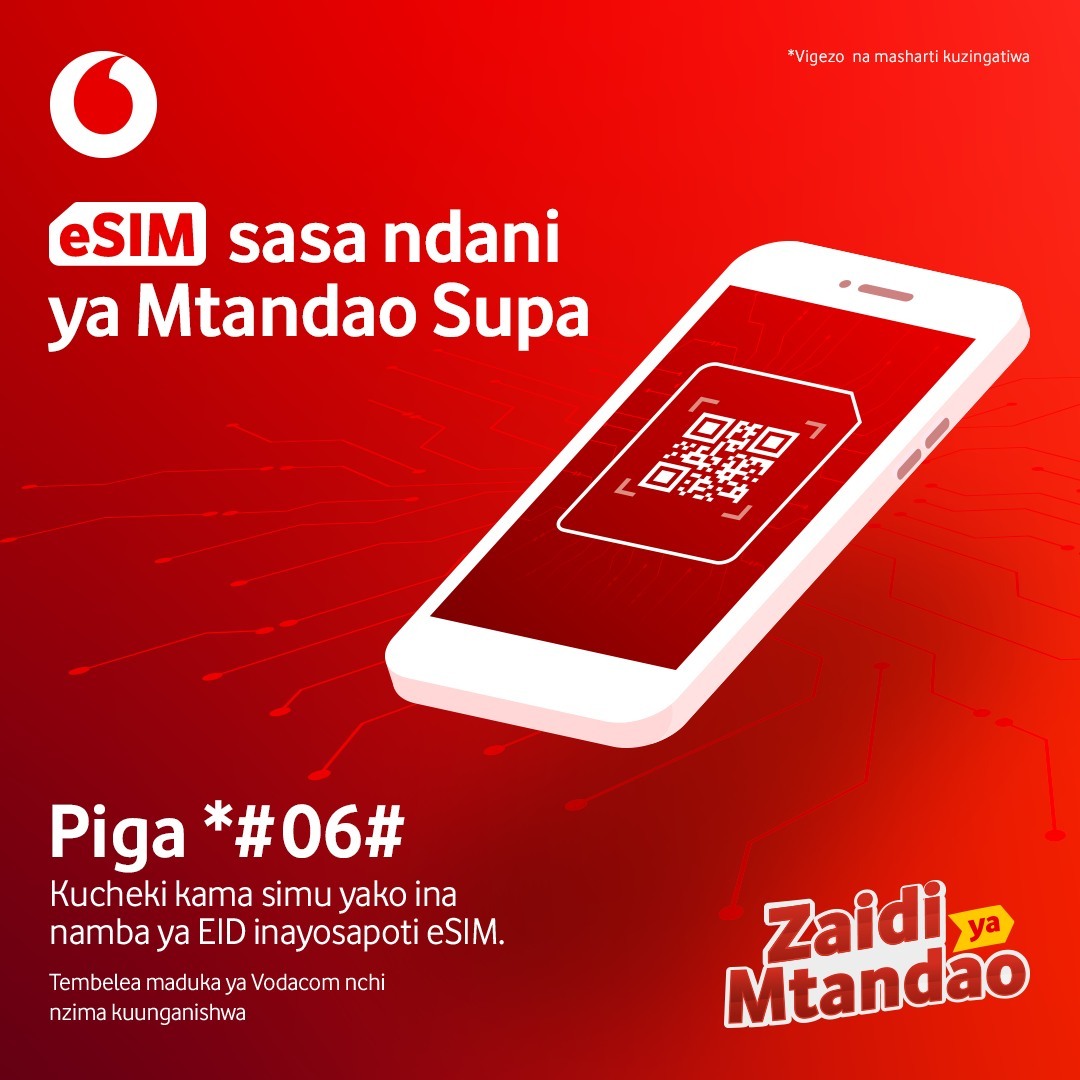 Linda Riwa, the Director of Vodacom's Consumer Business Unit, emphasized that the introduction of eSIMs aligns perfectly with the company's commitment to staying at the forefront of global technological advancements and meeting the evolving needs of its customers. As smartphones continue to play an increasingly central role in people's lives, advanced technologies like eSIMs become essential to providing seamless and versatile mobile services.
Furthermore, Mr. Arjun Dhillon, the company's Enterprise Director, emphasized that eSIMs offer a brilliant solution not only for Vodacom's customers but also for travelers, businessmen, and individuals in the corporate world who are constantly on the move. When traveling abroad, there's no longer a need to worry about losing physical cards when switching mobile carriers, as the e-SIM is already seamlessly embedded in their phones.
This convenience extends to tourists and other travelers visiting Tanzania, who can effortlessly connect to Vodacom's robust network by registering an eSIM, ensuring they stay connected while on the go.
Airtel Tanzania was the pioneering telecommunications company to introduce eSIM technology in Tanzania. By being the first to offer eSIMs to Tanzanian consumers, Airtel paved the way for the adoption of this innovative technology in the region. The subsequent introduction of eSIMs by Vodacom Tanzania underscores the industry's commitment to growth and innovation, especially as the number of smartphone users continues to rise.