Telecommunication companies in Tanzania have seen a significant increase in the number of active subscribers, according to the first-quarter report by the Tanzania Communication Regulatory Authority (TCRA). The report reveals that there are approximately 61.9 million active SIM cards in the country.
Vodacom Tanzania had the highest number of subscriptions at 18,364,363, followed by Airtel with 16,654,648, and Tigo with 16,292,808.

By the end of the first quarter, Vodacom maintained its lead with a total of 18,553,779 subscribers, followed closely by Airtel with 17,054,716 subscribers. Tigo, which has merged with Zantel, came in third with 16,599,038 active subscribers, and Smile had the lowest number of subscribers at 15,171.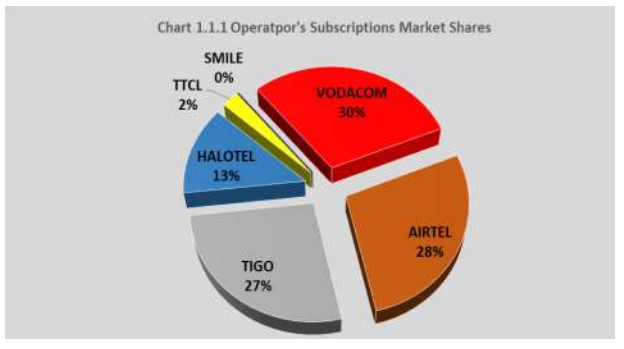 The report emphasizes the importance of this data for telecom companies to assess their performance and for policymakers to monitor the industry's growth and its impact on the economy.
According to the report, Dar es Salaam has the most active subscriptions, with 18% (10.9 million SIM Cards) of the total. Mwanza, Arusha, Mbeya, and Dodoma are the next four largest cities, and they each have between 5% and 6% of the total. The remaining regions have much lower levels of subscription, with some having less than 1% of the total.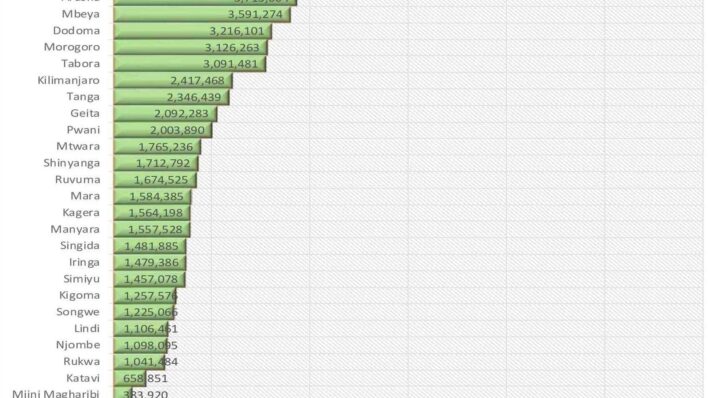 The report also revealed that mobile network subscribers make up 99.86 percent of all subscribers in the market, while the fixed network represents only 0.14 percent. The fixed market services are provided by a single operator, while mobile services are offered by all six operators.
Additionally, the TCRA conducted Quality of Service (QoS) measurements for five Mobile Service Providers during the same period.
These measurements assessed network availability, with a compliance threshold set at over 99 percent. The QoS measurements were carried out in various regions across Tanzania, covering services offered on 2G, 3G, and 4G technologies through mobile devices in dual-mode configuration.